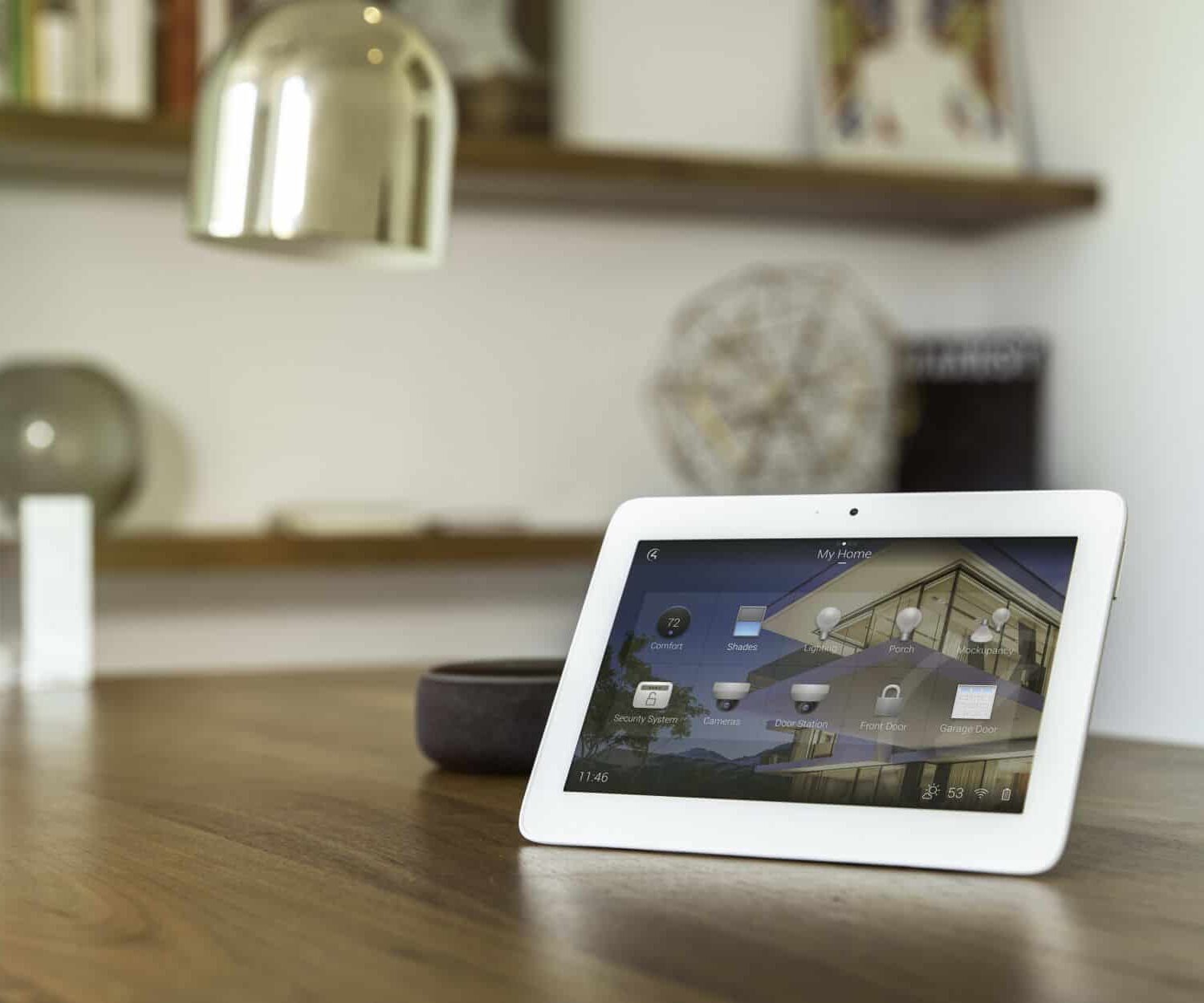 CONNECTED SMART HOME SOLUTIONS
What is a Connected Smart Home? It's a home that has your lighting, climate, security, surveillance cameras, audio, video, shades, sensors, irrigation, gates, garage doors, appliances, home network, etc. Plus, all the smart devices you already own, working seamlessly together through our smart operating system. Giving you a safe, reliable and entertaining experience. All these individual devices and systems can then be seen and controlled on one simple to use interface. For example a handheld remote, app on your phone or tablet, keypad, and/or voice. We love to simplify and save time for our customers all while adding value and peace of mind. We are here to help you navigate your way to the connected smart home of your dreams.
Contact US
HOME THEATER / MEDIA ROOM
Immerse yourself in superior sound, stunning video and customized lighting to create an unrivaled home theater experience. With all of our theater and media rooms, we design systems that deliver power, performance and reliability to bring you the best entertainment right at the tips of your fingers. Controlled by one simple remote or interface. All your AV equipment is discreetly tucked away leaving a clean and clutter free installation.
Contact US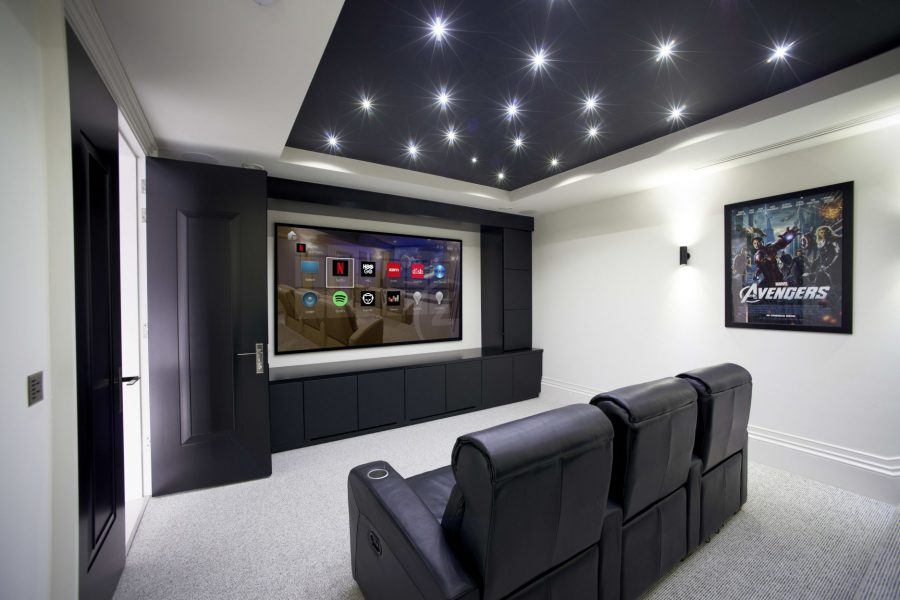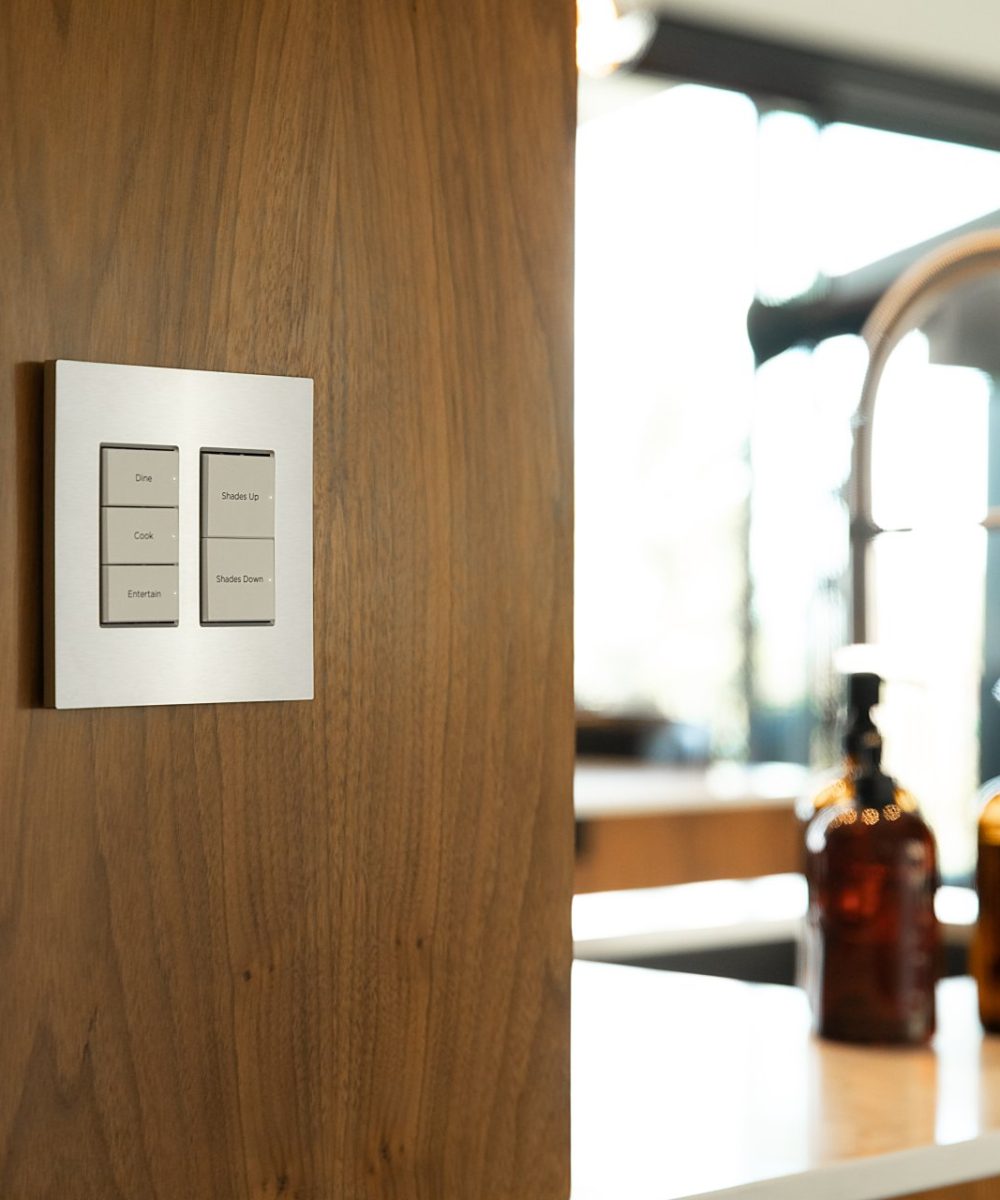 SMART LIGHTING
Smart lighting consolidates your switches into one keypad by connecting your lights and other smart devices together through our smart home operating system.

There are two main ways smart lighting can be installed.

Centralized lighting which we use for homes in the build process or going through renovations. The wires are run to a centralized location which is hardwired and connects to the smart home. This replaces banks of light switches with customizable keypad's that allow you to control more than just the lights. Music, shades, locks, thermostats and even your garage door with a simple press of a button.

Wireless light switches are are great option where you would prefer not to cut open walls for cable running. We use the same wires used from your current light switches but the regular light switches are replaced by our smart switch or keypad that communicate wirelessly to the controller. The possibilities are virtually endless to creating personalized scenes and full control of your home's lighting.
Contact US
SURVEILLANCE, SECURITY & MONITORING
Stay connected to your home anywhere in the world with real-time home notifications, doorbell alerts and mobile access and control. Smart home security and surveillance systems are a great deterrent to potential burglars and an asset to you. From smart locks that will notify you when the kids are home to alerts that can be sent to your mobile device if the garage door is forgotten open. Want an expert opinion? Talk with one of our Smart Home Professionals to help you determine the security products needed in your home to get the secure experience you need.
Contact US